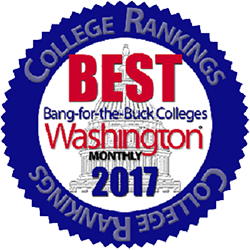 CI offers affordable degrees. It's MBA Program is the most affordable MBA in Ventura and Santa Barbara Counties. In fact, the entire University was ranked highly by Washington Monthly in College and University category "Best Bang for the Buck" in 2014, 2015, 2016, and again in 2017.
MBA fees per one credit unit: $550*
MS Biotechnology fees per one credit unit: $795*
Total Program Fees (58-75 units): vary by student 
Units and per unit cost vary with MS Biotechnology emphases and assigned prerequisites
 *Resident and Non-Resident students pay the same per unit fee. Assigned prerequisites fees vary. 
Subject to change at any time. Textbooks not included.
Internships may be available.
Financial Aid in the form of loans and scholarships may be available for eligible students.
Veterans Affairs Program assists prospective and enrolled student veterans and dependents.