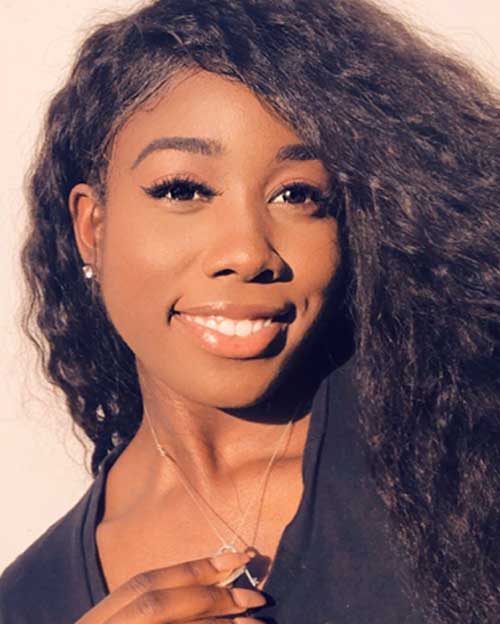 As the daughter of a single mother, CSU Channel Islands (CSUCI) Health Science senior Elaine Fuller didn't have the financial resources to travel, much less to travel internationally.
But this summer, Fuller will board her first international flight to Seoul, South Korea, thanks to the Benjamin A. Gilman International Scholarship program.
Born and raised in Oxnard, Class of 2022 Psychology major Kelly Tran has always seen parallels between the immigrant stories of her Vietnamese parents and those of her Mexican American neighbors, and longed for an opportunity to one day study in Mexico.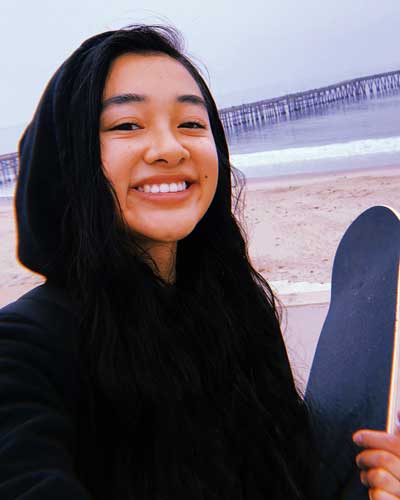 Tran is getting her chance in Spring of 2022 as she travels to Querétaro, Mexico to study at the Tecnológico de Monterrey, thanks to the Fund for Education Abroad scholarship.
Both students are making CSUCI history. Tran is the first CSUCI student ever to be awarded the highly competitive Fund for Education Abroad scholarship and Fuller is one of eight students chosen for the Gilman scholarship— the highest number of Gilman scholars in the history of the university.
Fuller's trip to South Korea will be a cultural experience she has always dreamed of.
"Coming from the concrete jungle of LA, I'm excited to be able to sit alongside the Han River next to campus, rent a tent—yes, that's a thing—hang out with friends, and eat food that I've never heard of or can't even pronounce," Fuller said. "I can't wait for that moment when I will breathe in, and think, 'Wow, I'm finally here.'"
Sponsored by the U.S. Department of State, the Gilman scholarship provides scholarships up to $5,000 for students with the highest financial need to study abroad. The destinations for the seven other Gilman scholars includes Spain, Ghana and the United Kingdom.
For Tran, who is already fluent in English and Vietnamese, the opportunity to study in Mexico will allow her to become fluent in a third language and experience a culture so familiar, yet so different, than her own.
The Fund for Education Abroad provides scholarships up to $5,000 to students underrepresented in study abroad with the goal of making international experiences accessible to all, especially students of color and those first in their families to attend college. Kelly is one of just 91 students selected nationally this past cycle.
Both scholarships encourage recipients to pay their experience forward, which is exactly what both Fuller and Tran plan to do.
Fuller hopes her experience in South Korea will inspire her family and CSUCI peers to take a leap of faith and try something that may seem scary at first. When she returns, Fuller has plans to host a series of roundtables with student-led groups on campus about what it's like to travel and live overseas as a woman of color.
 "Imagine how powerful it will be to show them a picture of me, a Black woman, in traditional Korean attire at a local temple." Fuller said. "That's when I know the real inspiration will happen."
The Fund for Education Scholarship requires recipients to keep a journal of their experience, so Tran has chosen to do a video blog, or vlog. Tran is passionate about sharing her study abroad experience with other first-generation students and students of color. She hopes that sharing her journey will inspire others—even if they are out of their comfort zone—to travel and see the world.
 "We are so much more capable than we think we are," Tran said.
About CSUCI Study Abroad: 
CSUCI is committed to providing international experiences for all students, including students of color, students first in their families to go to college, and those with the highest financial need.  For more information on the Benjamin A. Gilman International Scholarship, the Fund for Education Abroad Scholarship, or other study abroad scholarship opportunities, contact the Study Abroad Office at international@csuci.edu.