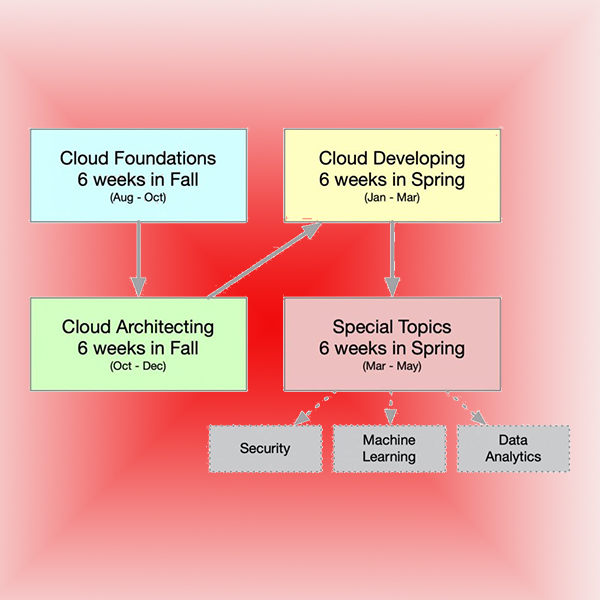 CSUCI has partnered with Amazon to deliver the The AWS certificate program in cloud computing. This certificate program consists of four separate courses which can be taken in sequence, or separately. They include:
Throughout the course, students will explore case studies that showcase how some AWS customers have designed their infrastructures and the strategies and services that they have implemented. Finally, this course provides opportunities for students to build a variety of infrastructures through a guided, hands-on approach.
These courses will follow the AWS curriculum, and students will be provided AWS Educate cloud accounts with credits for the duration of the classes, as well as vouchers for writing the corresponding certification exams.
For questions please contact Jeff Ziskin
Email: jeff.ziskin@csuci.edu
Phone: (805-437-2653)