Job Outlook|Objectives|Curriculum|Instructors|FAQs|Request Info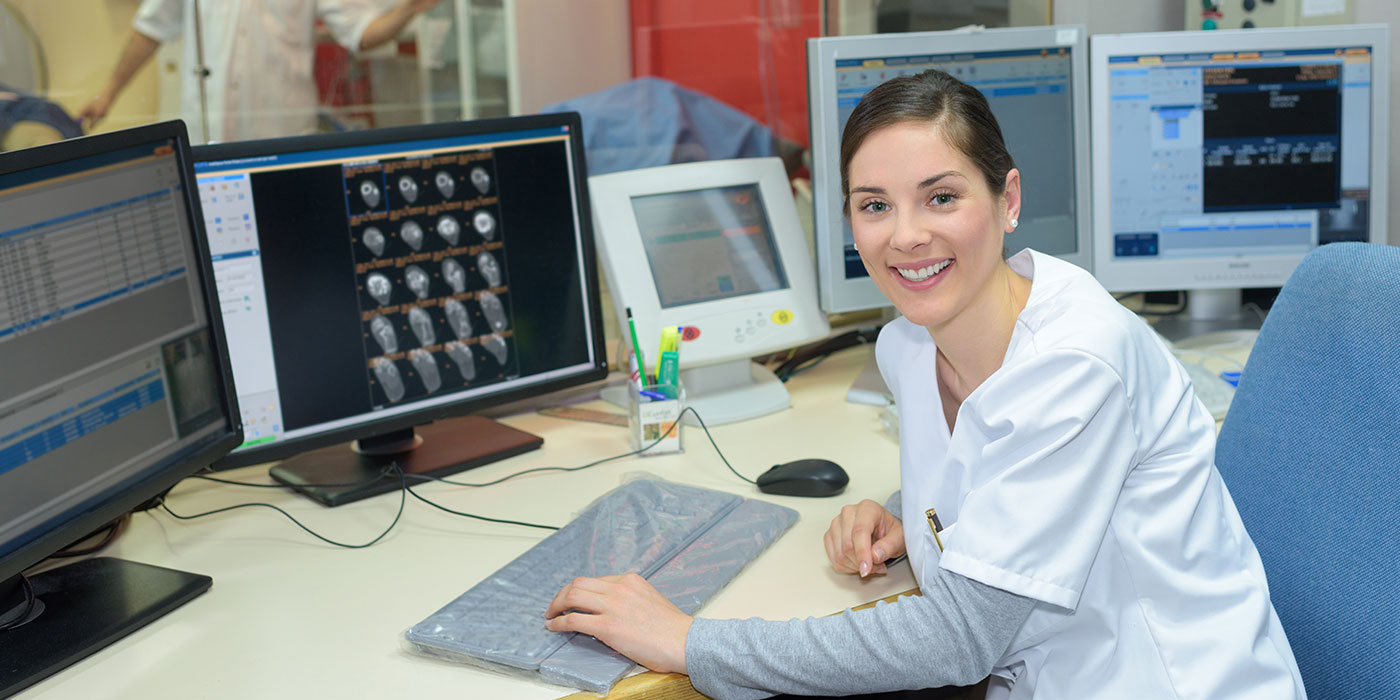 Certified Medical Administrative Assistant Online Course
This course is 100% online | Start anytime
Enroll Now
Become a Certified Medical Administrative Assistant Online
Medical administrative assistants play a valuable role on any healthcare team, often handling a variety of organizational tasks that help with patient flow. This 100% online course prepare you to work as a certified medical administrative assistant (CMAA), as designated by the National Healthcareer Association (NHA).
Job Outlook for Certified Medical Administrative Assistants
The healthcare field offers one of the leading areas of opportunities for career growth today. Within healthcare, medical assistants are among the most in-demand professionals. The U.S. Bureau of Labor Statistics (BLS) estimates that job openings for medical assistants will increase 15% by 2032. This is four times the expected average growth for all jobs.
Medical assistants earn $37,190 per year, or $17.88 per hour on average, according to data from BLS.
Certified Medical Administrative Assistant FAQs
WHAT DO MEDICAL ADMINISTRATIVE ASSISTANTS DO?
According to the NHA, medical administrative assistants primarily work in the "front office" of a medical practice or healthcare facility. Their duties may include coordinating practice correspondence, maintaining files, and scheduling appointments.
WHAT'S THE DIFFERENCE BETWEEN A CLINICAL MEDICAL ASSISTANT AND A MEDICAL ADMINISTRATIVE ASSISTANT?
Clinical medical assistants primarily deal with clinical procedures and patient care, while medical administrative assistants oversee organizational tasks, such as scheduling, managing records, and checking in patients.
DO MEDICAL ADMINISTRATIVE ASSISTANTS NEED CERTIFICATION?
The healthcare environment thrives on professionalism, precision and dedication to patient welfare. Medical assistant certification may be required for many jobs. Earning a CMAA establishes a medical assistant as a caring, responsible professional who has undergone a study and assessment program to validate their credentials. The NHA estimates 75% of employers require or encourage certification for medical administrative assistants.
IN WHAT FACILITIES DO MEDICAL ADMINISTRATIVE ASSISTANTS WORK?
Medical assistants commonly work in medical practices, such as physicians' offices, outpatient clinics, and other healthcare facilities, according to the BLS.
Prepare to take the Certified Medical Administrative Assistant (CMAA) exam
Master multitasking as it relates to scheduling appointments, processing insurance requests, maintaining records, and corresponding with patients
Learn best financial practices for a medical center
Master the fundamentals of medical terminology and ethical best practices
Understand the basics of working with medical documents, medical billing, and coding processes
Opportunity to participate in unpaid work experience
Prerequisites and Requirements
There are no prerequisites to take the course.
Introduction to Medical Assisting
Telecommunications, Written Communications, Computers, and the Medical Office Environment
Patient Scheduling and Managing Medical Records
Medical Insurance and Coding
The Revenue Cycle
Pharmacology Fundamentals
Workplace Readiness

<<Back to top>>
Instructors
Hilary Khouri
Hilary Khouri has ten years of experience in the medical field. After college, she began her medical career working in the front office of a group practice handling daily administrative tasks. Her medical experience also includes working at a healthcare consulting firm, where she reviewed electronic health records for completeness and educated providers on documentation improvement in addition to performing risk adjustment coding. She holds a bachelor's in fashion merchandising from Indiana University of Pennsylvania and is a Certified Billing and Coding Specialist (CBCS) through the University of Alabama.
LaTisha Cottingham
LaTisha Cottingham has over 20 years of experience in the healthcare industry. She has six years of teaching experience in the field of medical billing and coding and Medical Assisting. Currently she is employed as an HIM Analyst for a Long-Term Care establishment that is based out of Alabama. Previously she was employed as the lead instructor for the Allied Health Department for a local career institute. LaTisha's field of expertise is in the area of physician-based inpatient coding and Emergency Department coding. The certifications that she holds are as follows: a Registered Health Information Technician (RHIT), a Certified Professional Coder (CPC), and a Certified Clinical Medical Assistant (CCMA). In preparation for ICD-10-CM, LaTisha received her ICD-10-CM/PCS Trainer Certification from American Health Information Association (AHIMA), where she is currently a member. LaTisha is also a member of the American Academy of Professional Coders (AAPC) and the National Healthcare Association (NHA) where she is a test proctor.
Carline Dalgleish
Carline Dalgleish has worked in medical office administration for over 30 years. She holds a bachelor's degree in Business Information Systems, a master's degree in Leadership, and a post-baccalaureate certificate in Health Information Management. She is a Registered Health Information Administrator and an AHIMA Approved ICD-10-CM/PCS Trainer. Dalgleish is the author of an ICD-10 coding system and also owns her own consulting firm, AnnGrant Educational Services.
Lydia S. Stewart
Lydia S. Stewart, RN, BSN, currently serves as the Revenue Cycle Manager at a large regional medical center. Lydia has been a Registered Nurse for 23 years, 15 of those years specializing in Critical Care Nursing and supervision. She is responsible for Medical Audits, Charge Capture, and governmental compliance audits and reviews. Lydia is a member of the Louisiana Medical Auditor Association and Healthcare Financial Management Association (HFMA).
Bunny Reeves
Bunny Reeves is the senior ambulatory surgery coder at the Maimonides Medical Center in Brooklyn, New York. She trains student coders at Maimonides Medical Center and previously trained and supervised entry-level coders at Staten Island's St. Vincent Medical Center. Reeves is a Certified Coding Specialist, accredited by the American Health Information Management Association (AHIMA).
Stacey O'Brien
Stacey O'Brien has more than 10 years of experience in medical coding and reimbursement. Ms. O'Brien has been a risk adjustment coder for a Medicare advantage plan, audited medical records for a consulting firm, and currently supervises the coding and electronic claims submission process for a group medical practice. She has a bachelor's degree from the University of Pittsburgh and a CPC coding certification from the AAPC.
Registration and Enrollment
This course is 100% online. Start anytime.