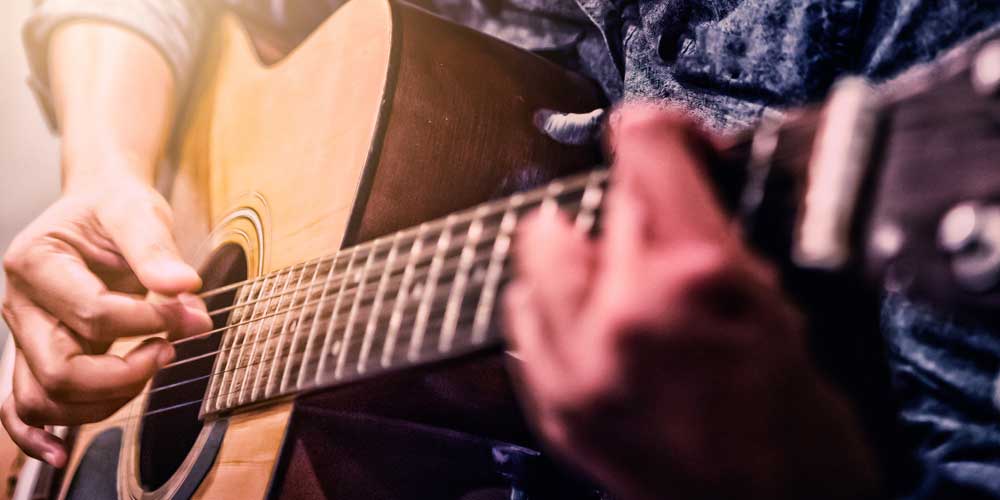 The Certificate in Guitar at California State University Channel Islands is designed to prepare individuals for a career as a professional guitarist working in a diverse range of musical styles.
Courses specifically focus on sight-reading music, technique, music theory, fret-board knowledge, ear-training, music history, repertoire and proficiency in many musical genres including jazz, classical, blues, rock, funk and other popular musical styles. The certificate will culminate with a recital/lecture or a CD recording project in their senior year.


Program Chair
Heather Castillo, MFA
Email: heather.castillo@csuci.edu
Phone: (805) 437-8969
At a Glance
Area of study: Guitar and music recording
Ideal for: Individuals who aspire to a career as a professional guitarist
Location: Camarillo Campus
Program format: Lecture and lab
Number of courses: 6
Program length: varies
Fees: $270 per unit
Financial Assistance: Certificate Programs do not qualify for Financial Aid. Matriculated students may use Financial aid.