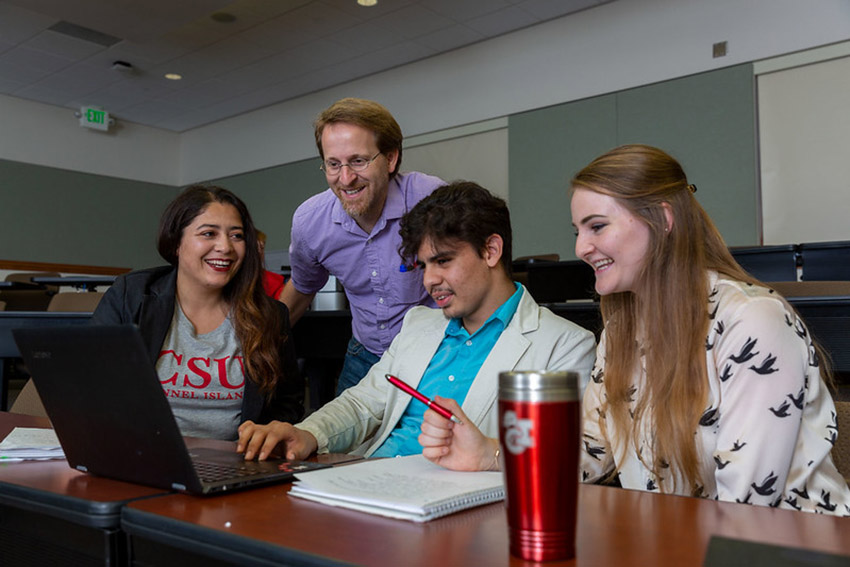 Open University provides an opportunity for those who are not currently admitted to CSUCI to enroll in regular session, undergraduate credit courses on a "space available" basis, subject to the approval of the instructor. Up to 24 units of credit taken through Open University may be applied toward a baccalaureate degree at CSUCI. Up to 9 units of Open University credit may be applied to a CSUCI graduate degree.
Fall 2023 Open University requests will open end of July 2023
Open University allows you to:
Begin Working Toward a Degree: Open University provides a point of entry for those who've missed the deadline for admission or want to improve their grade point average before applying.
Sample a Field or Possible Career: If a career change is in your future, Open University will allow you to explore a new field before enrolling in a degree program.
Professional and Personal Enrichment: If you want to update your professional skills or simply engage in personal growth, courses available through Open University will allow you to do both.
Get a Second Chance: Open University provides past CSUCI students who have been academically disqualified with an opportunity to raise their CSUCI GPA to apply for reinstatement.
Check the CSU Channel Islands Schedule of Classes for class section meeting times and locations. The registration process is easy. Admission to the University is not required.
Contact
Extended University Office - Sage Hall 2109
Phone: 1-805-437-2748
Email: ext@csuci.edu