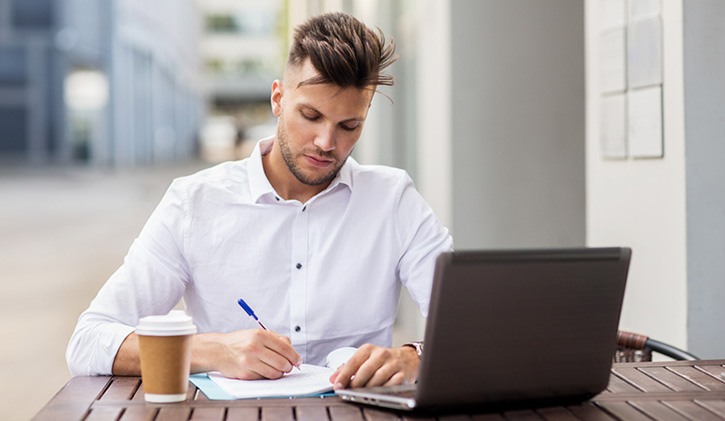 Success on Your Own Time
California State University Channel Islands Bachelor of Science in Business degree is offered through the Martin V. Smith School of Business & Economics. The program has a liberal arts and interdisciplinary focus built on critical thinking, collaboration and communication. Students learn the fundamental principles of accounting, economics, finance, information systems, management, and marketing as applied in a variety of organizational settings.
Program is conveniently located online and asynchronous with no requirements to attend campus.
At a Glance
Area of Study: BS Business
Ideal for Students who want flexibility and convenience
Program type:

Bachelor-completion, open to transfer students

Program format: Online, asynchronous. No in person attendance required.
Number of courses: 17 (may vary)
Term length: 8 week spring I/II and fall I/II terms, 6 week early/late summer terms
Program length: 16 months
Fees: $550 per unit; (Subject to change at any time. Textbooks not included.)
Financial Assistance: Federal Loans and other options