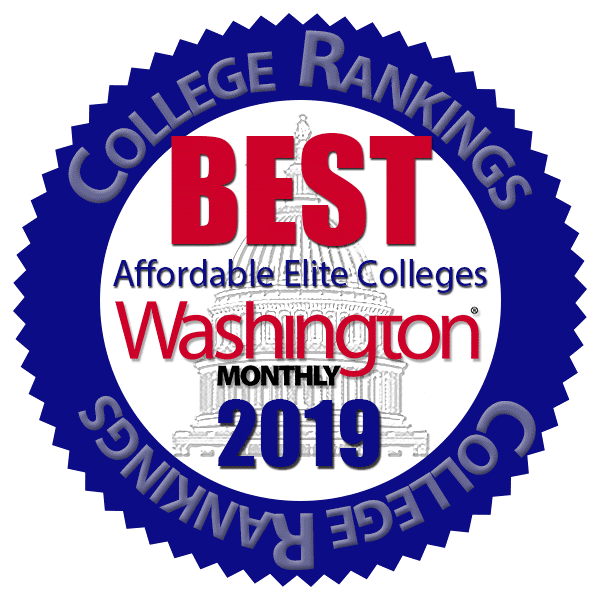 CSUCI's MBA Program is the most affordable MBA in Santa Barbara and Ventura Counties.
In fact, Washington Monthly ranked CSUCI highly in College and University category "Best Bang for the Buck" in  2017, 2018, 2019, 2020, 2021. We are currently #17 as of 2021.
Estimated Program Cost*
Total Units Required: 33-48
Cost Per Unit: $600
Estimated Total Cost: $19,800-$28,800
Breakdown of Estimated Total Cost:
MBA Core (33 units) x cost per unit: $19,800
MBA Core plus MBA Foundations (up to 15 units): up to $28,800
*Textbooks are not included in fees. Extended University makes every effort to keep student costs to a minimum. Fees listed in published schedules may be increased periodically. Any increase in fees will be published upon approval and students will be notified. 
Campus services included in tuition fee:
Library privileges
Writing & Multiliteracy Center
Disability Services
Campus services not included in tuition fee:
Health Center
Associated Student's activities
Career services
Instructionally Related Activities (IRA)
Optional Campus Services available at extra cost Recreation Center Student ID
MBA Foundations (prerequisites) are waived for BS Business undergraduate equivalent coursework.
Financial Aid in the form of loans and scholarships may be available for eligible students.
Veterans Affairs Program assists prospective and enrolled student veterans and dependents.